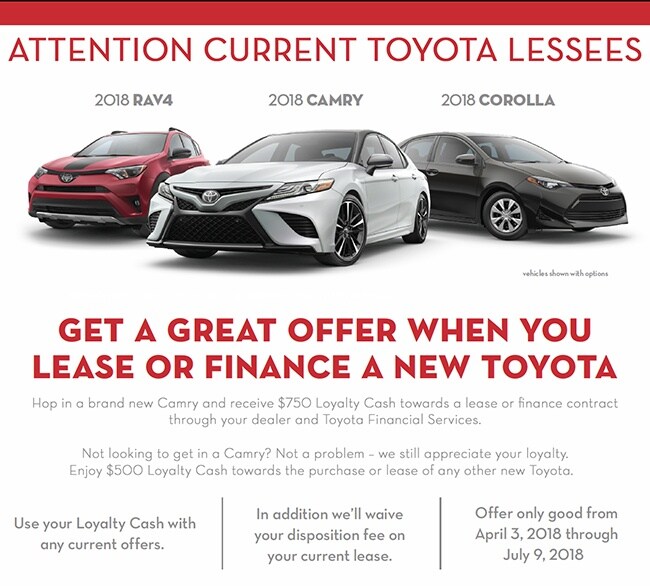 Qualifying lessees with an eligible original or extended maturity date between April 04, 2018 through October 01, 2018 and who meet certain criteria will receive a Toyota Lease Loyalty Certificate offer (lessees that filed bankruptcy over the course of their existing lease are excluded from this program).  Lessee remains obligated to pay all remaining monthly payments and any outstanding fees and charges according to the terms and conditions of their current TFS contract.
To redeem the offer, customers must:
Obtain credit approval to lease or finance a NEW Toyota vehicle from the dealer and TFS during the program period; and
Customer(s) from the original lease agreement must fulfill one of the following:

i. Submit their Q2 Toyota Lease Loyalty Certificate to the dealership, or
ii. Provide the unique Certificate number to the dealership, or
iii. Have the dealership confirm their eligibility & obtain their unique Certificate number from CLS, CSC or TFS DSSO.

At least one customer from the original lease agreement must enter into a lease or retail agreement for a new Toyota vehicle assigned to TFS.