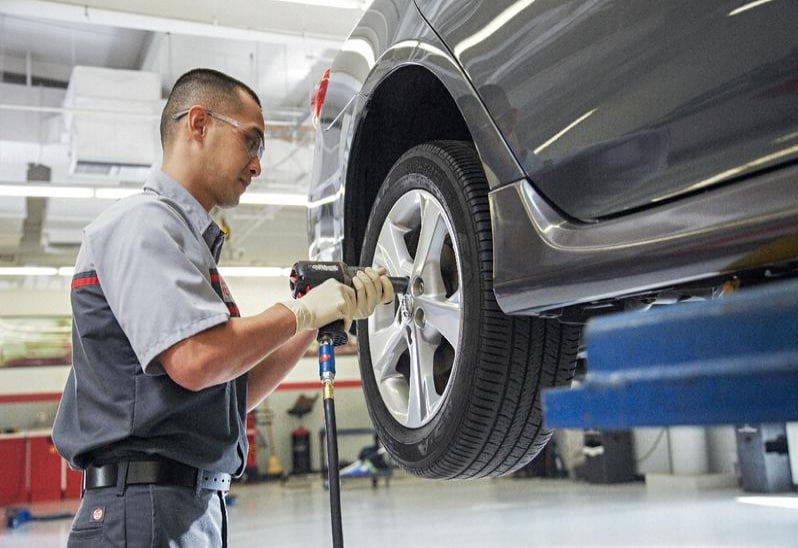 Proper Tires, Alignment, Rotation, and Inflation; All in One Convenient Place in Warwick
What's the #1 safety component on modern vehicles?
It's not the airbag. It's not the seatbelt. It's not even the huge suite of available security features that you'll find on new Toyota models. It's the tires. Capable, quality tires keep you travelling on the path you choose, even in less-than-ideal weather or on slipper terrain, and they provide better response time to turning, braking, and checking. A good set of tires can make all the difference in an emergency.
That's why proper and professional tire maintenance and service is such an important part of car ownership in Warwick, Providence, Cranston, North Kingstown, and Pawtucket RI. By keeping your tires at an optimal wear, pressure, and seasonal capability (winter tires vs all-season tires), you can make the roads safer for you, your passengers, and other drivers. At Balise Toyota of Warwick, we're happy to be of service; from our unbeatable tire prices to our friendly and knowledgeable staff, there's no better place to go for new tires, proper tire disposal, rotation and alignment, and minor tire repair.