Fast and Efficient Oil Changes in Warwick, RI, With a Special Offer That You Can't Refuse!
There's one simple way to ensure a longer and more fruitful life for your vehicle in Warwick, Providence, Cranston, North Kingstown, and Pawtucket RI, and it's the advice that makes just about every driver in Rhode Island throw their hands in the air and sigh: regular oil changes.
It might be true that nobody particularly likes needing to schedule car service for their sedan, truck, or SUV every 6 months or few thousand miles--whatever comes first. But by flushing the system of old, contaminated oil, and replacing the fluid and the filter with fresh and clean components, you're giving your engine the best chance for a long and efficient life under the hood. Fortunately, with the Basic Required Service deal at Balise Toyota of Warwick, you can save on the essential services you need for your vehicle with every visit.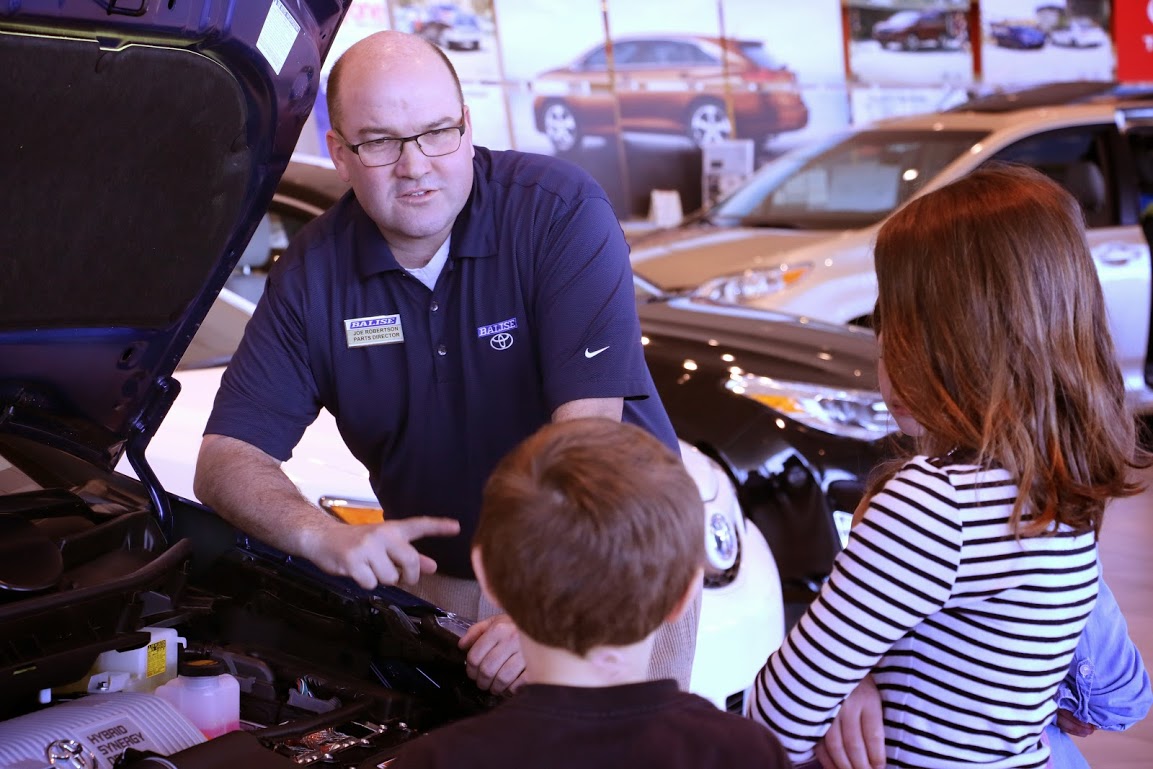 PRO TIP: When scheduling your oil change in Warwick, be sure to ask the technicians at Balise to rotate your tires--it takes only a few extra minutes, but it will help to prolong the life of those expensive chunks of rubber, and ensure that they're wearing evenly. Especially important for AWD or 4WD vehicles.
Oil Change Services FAQ:
Do I really need to change my oil every XXXX miles? Short answer, YES!
What are "severe" driving conditions? Anything less than ideal driving for your engine is considered "severe": driving in dust and sand, idling for long periods, stop-and-go driving, towing, engine starts in cold weather, and more
What happens if I don't get my oil changed on time? You have a little bit of wiggle room, but you don't want to put it off for too long. Your oil levels can run low and overheat your engine, or sludge can accumulate and cause major issues--possibly destroying the engine
What is engine sludge? Gross; that's what it is. Sludge forms when old oil accumulates in response to extreme contamination, heat, or the breakdown of oil additive when a vehicle goes long past its oil change due date. This gums up the works in your engine, and--as mentioned earlier--it's really gross
Do I have to change my oil filter, too? Yes; changing the oil filter along with the motor oil ensures that the oil stays as clean as possible, and that debris, dirt, and contaminants are prevented from simply circulating through the engine
It's important for Toyota owners to choose a service center that can truly meet all of their needs. At Balise Toyota of Warwick, we're happy to answer all of your oil change questions for you, help you pick out the right oil change accessories to do it yourself, or just take care of it all for you.
A typical oil change takes about 20 - 30 minutes, depending on the specific service needed, and whether or not additional cleaning is required. Simply schedule oil change service online, and you're free to either lounge in our comfortable waiting area until the work is complete, or drop the vehicle off and pick it up at your leisure.