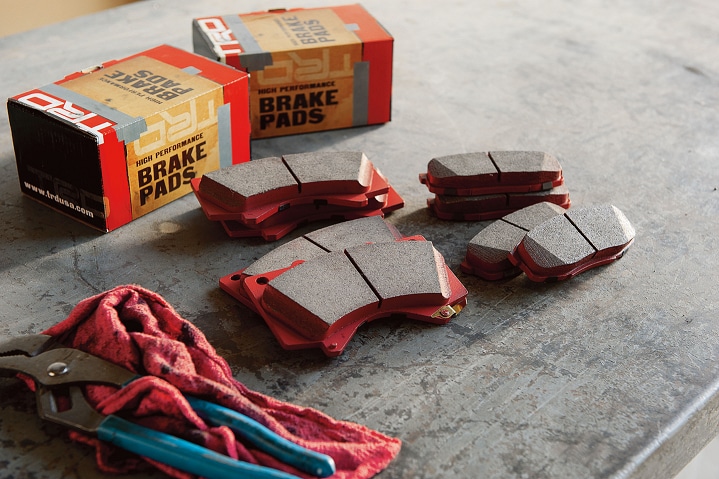 Genuine Toyota Brake Service & Repair in Warwick RI Keep You in Control
While Toyota vehicles and auto parts boast a well-deserved reputation of durability and longevity, the brakes in your Toyota car, truck, or SUV see a lot of action on the roads of Warwick, Providence, Cranston, North Kingstown, and Pawtucket RI. Whether you're making hard stops at an intersection, or you're making dozens of small speed changes on your highway commute, each press of that brake pedal is putting wear and tear on your brake pads.
If you think that your brakes are wearing thin, then it's time to schedule a service appointment at Balise Toyota of Warwick.
Along with a quality set of tires, your braking system is actually your first defense against road hazards and accidents--if you can stop in time, you won't need to worry about vehicle structure, airbags, or emergency connectivity. And there are a variety of ways to tell if your brakes are not performing up to standard:
You hear a grinding or squealing noise when braking
You need to push the pedal down harder or farther than usual when stopping
Your vehicle pulls to the left or right when braking
You feel vibrations or shaking in your steering wheel when you apply brakes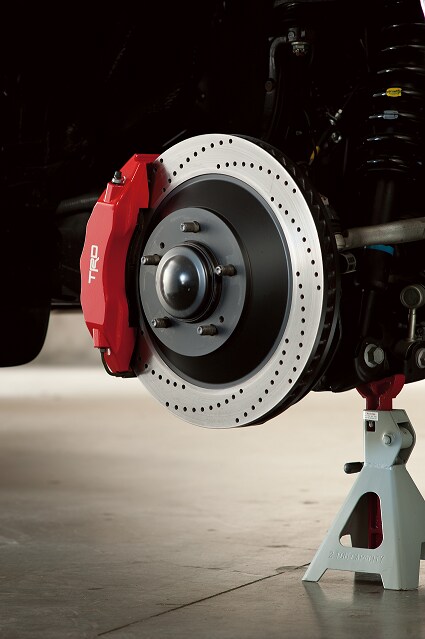 And these are just a few of the red flags that indicate a brake problem--if you have any concerns, it's always a good idea to visit a certified Toyota service center for a brake inspection in Warwick or Providence. If you wait too long, then your brake maintenance might just turn into brake repair, which can be a costly, time-consuming, and frustrating endeavor for you.
Why choose genuine Toyota parts for your brake pad or rotor replacement? Toyota uses materials that are cleaner, safer, and more environmentally-friendly than some other brands; their brake pads last longer, resist corrosion, and even insulate against noise; and, since they're built by Toyota specifically for your sedan, hybrid, SUV, or truck, we guarantee a great fit. You can't always ensure the same from generic auto parts.
And why choose Balise Toyota of Warwick for your Toyota brake service or repair? With our Everyday Low Price Specials, we can perform high-quality and professional work for less than the competition, no matter when you make your appointment. No expiration dates, no secrets, and no industry jargon. Just a great deal.