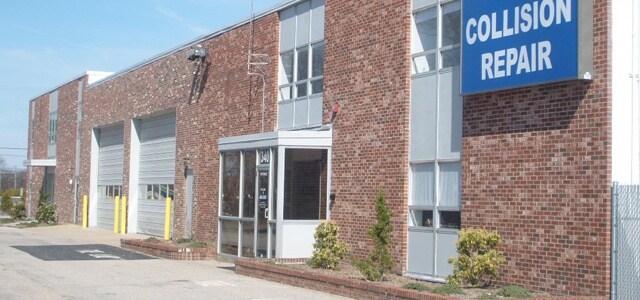 Bypass Generic Auto Body Shops in Warwick--Come to the Balise Collision Center for Top-Level Care
Car accidents are a nightmare for any driver; even if you're not the one at fault, even if your insurance will cover everything, and even if the damage is not that bad, it can throw off your whole schedule for days or even weeks. When that happens, you need more than just the list of maintenance options at a local service center.
You can't control whether you get in an accident, but you can control which auto body shop in Warwick handles the work and the repairs. Our Balise Collision Center--with four convenient locations in Rhode Island and Western Massachusetts, including one at 340 Jefferson Boulevard--offers easy, affordable, and caring auto body and collision reconstruction. Our services include quality repair for: hail damage, chipped paint, body dents and dings, windshield cracks, damage to siding, hood, or doors, and a lot more. Whether your run-in was with another car, a tree limb during a storm, or a wayward shopping cart in a parking lot, trust the pros in Warwick.
We are a Factory-Certified Repair Facility, so you can have confidence leaving your car, truck, or SUV in our capable hands--also certified in the delicate art of aluminum repair, we have experience working on a huge variety of vehicles and materials. Other benefits of choosing the Balise Warwick Collision Center?
Available 24-hour towing in your time of need
Rental cars available on-site
Factory-trained, Toyota-certified technicians on staff
Licensed appraisers to assist you in filing your insurance claim
Appointment-free, cost-free written estimates
On-site alignment services for frame and suspension
State-of-the-art equipment, including a Genesis Laser Measuring System
Balise Lifetime Warranty
For Warwick drivers, our Jefferson Blvd location will likely be the most convenient for you--however, if your home or office is in Providence, Cranston, North Kingstown, or Pawtucket RI, one of our other auto body shop locations may be an easier stop. Give the team a call at 401-785-8906 to chat with a technician, request a quote, or schedule an appointment.
Remember: save that number in your phone! If you are ever in an accident, you don't want to spend time hunting down contact information on the internet.