2018 Toyota Tacoma vs 2018 Ford F-150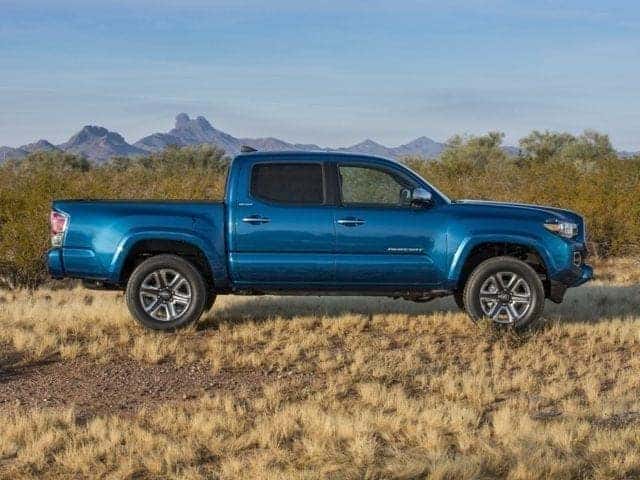 2018 Toyota Tacoma specs:
MSRP: from $24,120
MPG: Up to 19 city / 24 highway
Dimensions: 212-226″ L x 74-75″ W x 71-72″ H
Trim Levels: SR, SR5, TRD Sport, TRD Off-Road, Limited & TRD Pro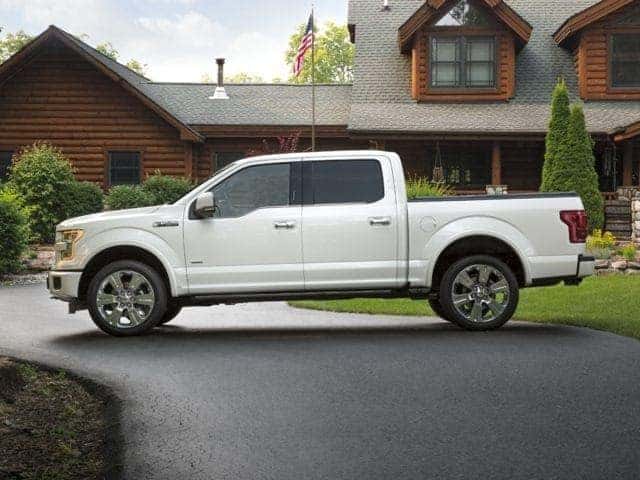 2018 Ford F-150 specs:
MSRP: From $26,540
MPG: Up to 19 city / 26 highway
Dimensions: 209-251″ L x 80″ W x 75-77″ H
Trim Levels: XL, XLT, Lariat, Raptor, King Ranch, Platinum, & Limited
Two Top Trucks Square Off in Warwick: Compare 2018 Toyota Tacoma vs 2018 Ford F-150
While the 2018 Toyota Tacoma and the 2018 Ford F-150 aren't in the same vehicle class, they do compete hotly in Warwick, Providence, Cranston, North Kingstown, and Pawtucket as a major entry-level pickup truck–top choices ofdrivers who are either looking for an ultra-capable daily driver, or buying a truck for the first time.
The Ford F-150 is a full-size, light-duty pickup truck; the Toyota Tacoma is a midsize, light-duty pickup. Understandably, tow and payload ratings will have a disparity between the two. However, while they can't be directly compared, it'll help you to decide if you really need a full-size truck, or if your daily needs could be met by the practical and fun-to-drive Tacoma.
Compare 2018 Tacoma vs 2018 F-150 here to see two of the top-rated pickup trucks in Rhode Island go head-to-head.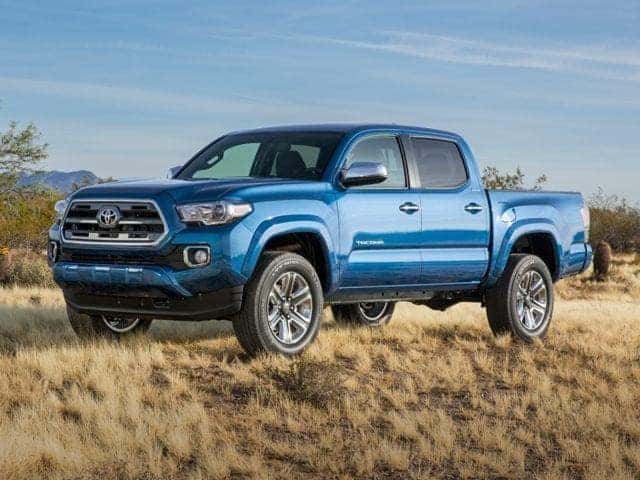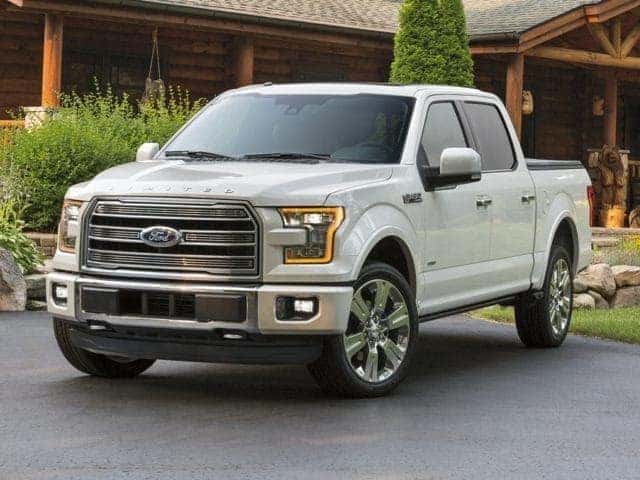 Power and Towing: 2018 Tacoma vs 2018 F-150
When equipped with a V-6 engine and Tow Package, the Tacoma can tow up to 6,800 lbs. Base-level F-150 trucks tow about the same–when fully-equipped, the F-150 can tow up to 12,000 lbs
Payload for the smaller, lighter Tacoma maxes out at 1,440 lbs; the F-150 offers 1,590 at base and maxes out at 3,240 lbs for certain configurations
The Tacoma offers choice of a 2.7-liter four-cylinder engine for maximum fuel economy and practicality, or a 3.5-literV-6 engine for strong performance. The F-150 offers a 2.7-liter, 3.5-liter EcoBoost, and 3.5-liter Ti-VCT V6 engine, as well as a 5.0-liter V-8 engine. Smaller Ford engines boast comparable fuel economy.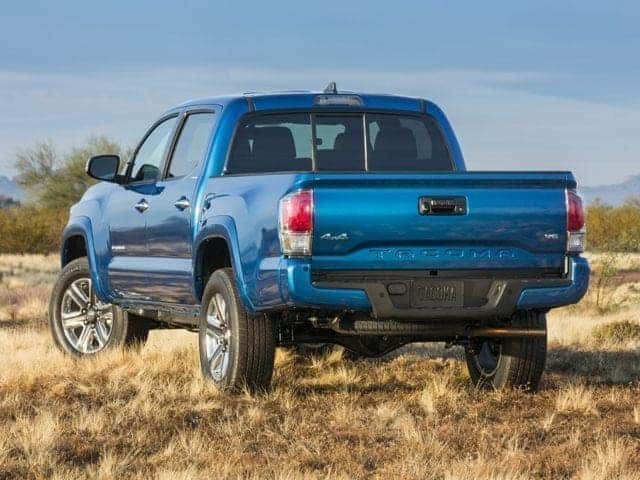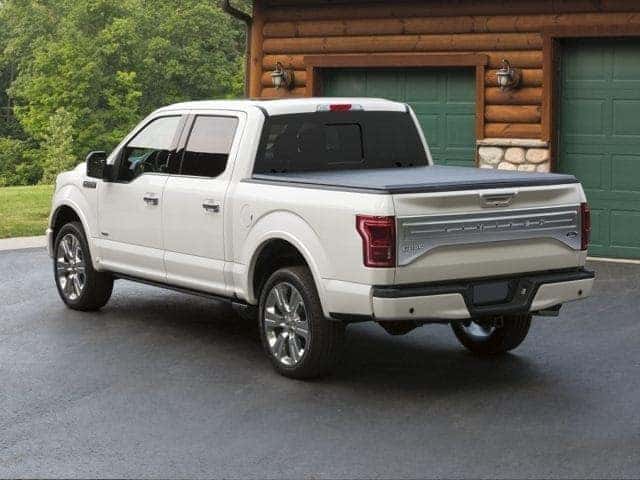 Off-Road Performance: 2018 Tacoma vs 2018 F-150
Ford offers the 2018 F-150 Raptor as an off-roading 4×4 option–Toyota offers the stunning Tacoma TRD Pro
Only very recently released, you won't be able to get a Ford F-150 Raptor in Warwick for a few months; you can buy a Toyota Tacoma TRD Pro today
A new Raptor will cost you nearly $10,000 more than a comparably-equipped TRD Tacoma model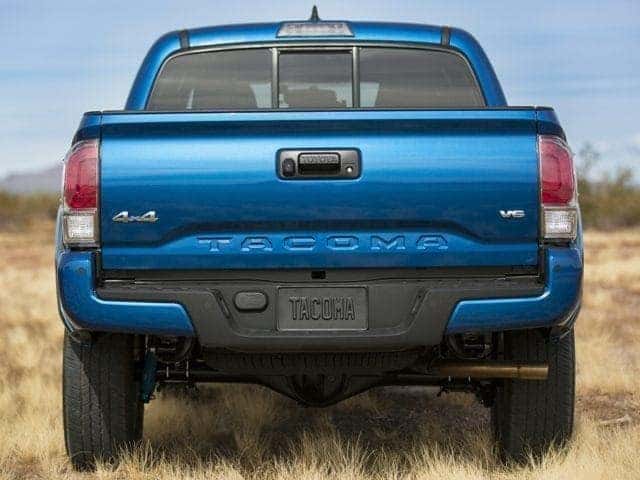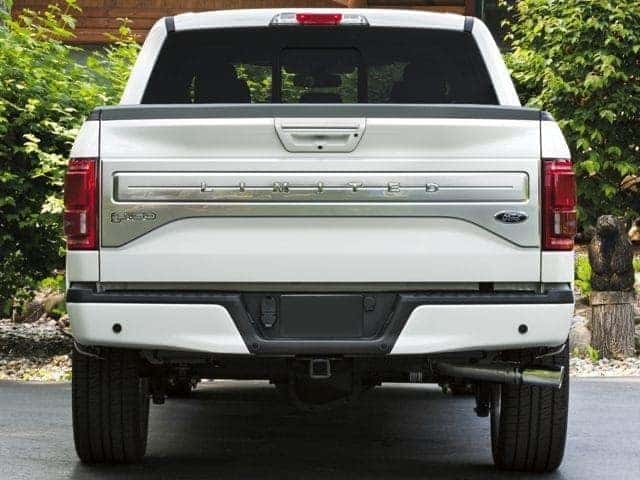 Durability and Value: 2018 Tacoma vs 2018 F-150
In a long-term reliability study performed by Mojo Motors, it was calculated that a Toyota vehicle, on average, could clock a whopping 210,705 miles until it lost all financial value. Not when it would stop running, just when its vehicle value would be $0. Ford wheezed out more than 10,000 miles behind
Both of these trucks were featured on Vincentric's "Best Value in America" list; however, the F-150 has only shown up a few times in the awards' 12-year history. The Tacoma has won the title every single year
Toyota vehicles boast better resale value than Ford in the long run, but both of these brands tend to beat out other competitors
---
Take a Test Drive in the New 2018 Toyota Tacoma
The ultimate competitive test of the 2018 Tacoma comes behind the wheel. Because while facts and figures do a great job of showing you why Toyota's newest small truck remains competitive even against larger rivals, it's the way that the new Tacoma feels on the road that really sets it apart.
Browse new Tacoma trucks for sale to compare within the lineup, or expand your search to the full new vehicle inventory to compare all Toyota models.